Aviation Scholarship 2016 recipient
Nicholas Carbone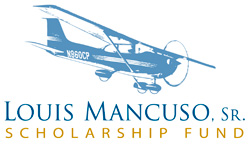 My fascination with airplanes started at a young age when my Dad would take me to JFK airport on weekends to see the jets on the runway. After receiving an introductory pilot lesson as a teen, it confirmed my desire to want to pursue a career as a pilot. My short term career goals are centered on a quality college education and attainment of my required four aviation licenses including the CFI.  In July 2016, I started taking instruction to obtain my Private Pilot license and will have it completed by the end of April 2017.  Since I started on my licensing while in high school, I plan to be a certified flight instructor by my junior year of college. This will allow me to accumulate additional flying hours, while training others.  I want to have a career as a commercial airline pilot, flying domestically or internationally, and believe aviation management can add to my degree.  Also, I have considered furthering my education with aviation law.  Given the mandatory retirement ages in the aviation field, my goal is to study various segments of the industry to broaden my knowledge base.
I have always involved myself in athletics inside and outside of school and joined several clubs, as well. My Mom has encouraged me to volunteer my time in community service activities and I particularly enjoy assisting the Guide Dog Foundation. Volunteering has been a rewarding experience, while teaching me valuable lessons about responsibility and leadership. I have learned there are people in greater need than myself and gained insight into self-respect and sacrifices.
I am a determined, hard-working young man, who likes a challenge. My strong work ethic has rewarded me with several college acceptances and I'm proud of my accomplishments.  I'm excited about flying into the next chapter of my life.
«back