Mid Island Pilot's Club
Join our Mid Island Pilot's Club for the social as well as educational side of flying. Many meetings include guest speakers from a variety of aviation backgrounds. The Pilot Club meets at our ISP location on the 3rd Monday of every month at at 7:30 pm Visit the site for complete information on events and happenings, club trips, and a schedule of events in addition to great "Hangar Flying."

Congratulations to the - club officers:

Sam Klein President
Bill Goldofski First Vice President
Henri Delmar Second Vice President and Treasurer
Frank Mauceri Secretary
Nick Poulos Information Officer

Thank you to our Committee Chairs:
Ted Blank Events & Social Committee
John Kropa Library Committee
Gerald Fink Membership Committee
Joe Waldman Program Committee
Nick Poulos Publication Committee

Become a member:

For upcoming trips, photos from past adventures and to join, please sign up at meetup.com/MIPCLI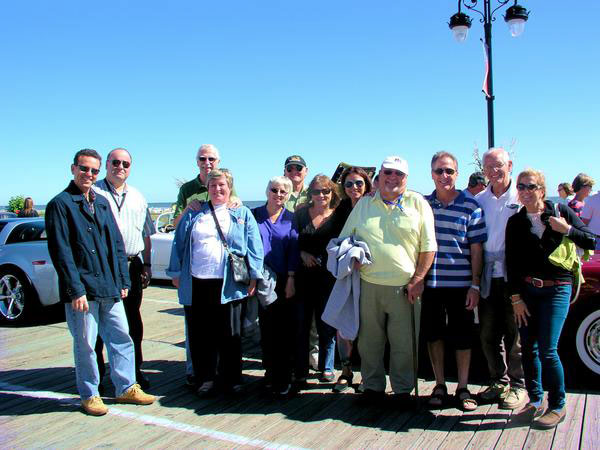 Corvette Show on the Boardwalk, Ocean City, NJ (26N) Sep 2012 Planes, 'Vettes, and Friends... The day was beyond perfect for flying.
MIPC Club Perks:
Rev. 01/16/2013