2020 LMSF Scholarship Recipient – Justin Chirco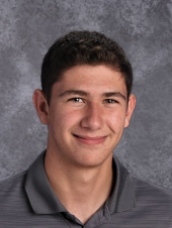 Why has flight become my life's focus?
Leonardo da Vinci said it best…
"When once you have tasted flight, you will forever walk the earth with your eyes turned
skyward, for there you have been, and there you will always long to return."
My name is Justin Chirco; I am 18 years old and a senior attending Center Moriches High School.  I am here to request your assistance in attaining my short-term and long-term goals in aviation.
While growing up I searched for my place, for a meaning or interest that captured my heart as well and my aptitude. Nothing clicked until my twelfth birthday when my Grandfather presented me with a flight simulation software program. Looking back, it was the impetus I needed, the window to my future, the perfect gift. Seeing my interest, my grandfather then booked me an introductory flight lesson at Mid Island Air Service. My emotions were raging, moments later I was on the runway, picking up speed, experiencing that amazing feeling of actually leaving the ground, and climbing into that clear, crisp, golden day in May when my life gained direction. I was flying and loving every second of it.
I am dedicated to remaining on the honor roll and excelling at flight training at Eastern Suffolk BOCES. I also hold a salaried position as Line Service Technician/Dispatcher at Mid Island Air Service. I am president of AeroChapters Youth Program, and a four-year member of the Mid Island Pilots Club, where I have met many people that have influenced me and shared their lifetime commitment and love of flying. Upon graduation, I will have achieved my NYS Advanced Regents Diploma along with my Private Pilot Certification.
I will be attending Embry Riddle Aeronautical University, and look forward to a career as a
professional pilot.