Line Services & Maintenance
LINE SERVICES: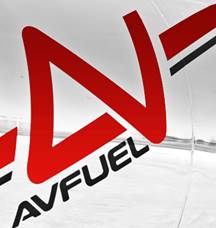 Our line service technicians are fully trained through Avfuel's Line Service Training Program. We have been providing corporate, business and private pilots and passengers with the same professional and personal service that has been the trademark of Mid Island Air Service, Inc. since 1946.
Our qualified line staff will provide aircraft fueling and tie-down services for your aircraft.  They are available for aircraft wash and detail services.  Line Service may be contacted at 631-588-5400 for after-hours emergencies.
Brookhaven Line Services
At Brookhaven (KHWV) we have a 24/7 Self Service Fuel Farm located in the middle of the field.  Look for our big blue sign.  We also offer an aircraft Wash Special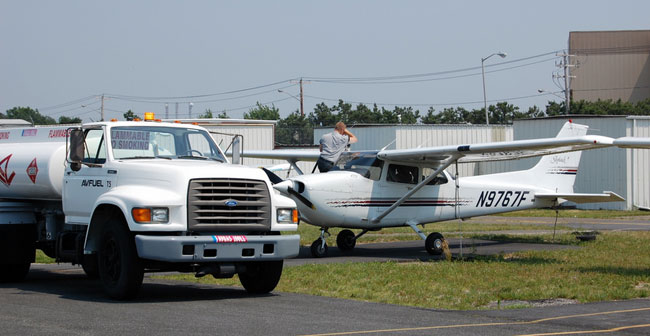 Frequent Flyer Fuel Program:
Launched in 2021 our Frequent Flyer Fuel Program is available for those pilots who fly as little as 7 hours a month if you own a 172 or equivalent.  You can save up to $.40/gallon.
Here is how our new program works!
Choose from one of the 3 tiers below based on how much you fly.  The more you fly the more you can save!
Pay a Monthly fee to determine your fuel discount:

Tier 1 – $15/month +tax and save $.25/gallon
Tier 2 – $30/month +tax and save $.30/gallon
Tier 3 -$55/month + tax and save $.35/gallon
If you prepay for the entire year we will give you an additional $.05/gallon savings
Savings are reflected automatically on your receipt.

Want to save even more?  Pay the entire years fee up front and save an additional $.05/gallon.
If interested in joining e-mail edamadeo@midislandair.com
AIRCRAFT MAINTENANCE:
Mid Island is pleased to be recognized as a Cessna Single Engine Service Center at our ISP facility. Propeller-driven Cessna's and numerous other GA aircraft are supported through a worldwide network of over 350 service stations that operate with high standards of customer service. As the local expert in servicing Cessna's, each center meets a consistent standard of service requirements, including facilities, personnel, training, basic and special tools, parts and technical information.
Mid Island Air Service is a full service FBO which has been providing expert aircraft maintenance services on LI since 1946. Our shop is staffed with FAA certified A & P mechanics with a total of over 85 years of GA experience with safety and quality as our foremost priority. As a Cessna Service Center, we now offer even greater services, including a complete line of aircraft parts. Our retail shops are available for minor maintenance, oil changes, service bulletin compliance as well as annual inspections. Do not trust your maintenance to a "trunk mechanic"; our company's reputation stands behind our work.
Our ISP Director of Maintenance, John Coluccio, can be reached at our ISP branch at 631 445-2685 who is certified to perform all aircraft annual inspections.
AIRCRAFT PARTS:
Cessna has a huge parts inventory at their distribution facility in Wichita, Kansas. In addition to the Cessna unique parts, they offer a full line of after-market and re manufactured parts that fit all general aviation aircraft models. All parts come with FAA Form 8130-3 documentation and are shipped same-day. AOG service is provided for all Service Stations, 24 hours a day, seven days a week to get your aircraft back in the air as quickly as possible.
Rev. 11/5/2021