Flight Simulation at Mid Island Flight School
Don't miss another flight lesson because the weather is too bad to fly. Your training will progress more quickly now that you can 'fly' rain or shine. Our Redbird FMX Simulator at ISP is available to complement the training you receive in our aircraft with our flight instructors.
Redbird FMX Full Motion Flight Training Device:
This following hours may be logged in the Redbird FMX towards your FAA flight requirements. This can represent a savings of approximately $2000-$4000 off the cost of an instrument and commercial rating respectively when combining flight and simulator training to satisfy requirements:
Private: 2.5 hours
Instrument: 20 hours
Commercial: 50 hours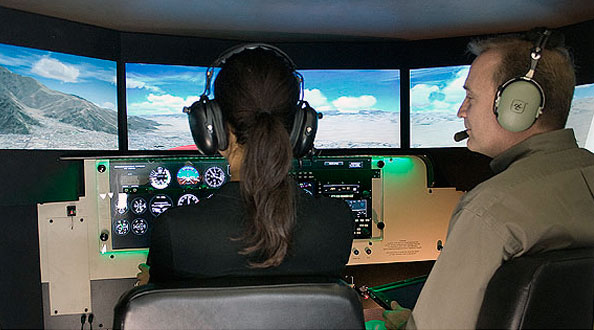 Gleim Simulator:
The Gleim Simulator has 20 tutorial lessons that the student can fly with or without an instructor. This allows the student the opportunity to inexpensively repeat a lesson on their own until they have improved their skills. This helps keep their training on track and the cost down. By reviewing all lessons multiple times in the simulator, the student will gain much more understanding from the lessons and progress more quickly with the flight instructor in the aircraft. This simulator emulates flight training in the Remos and the Piper Sport LSAs and the Rotax engine, thereby making it a great teaching tool for new student pilots.
Our Gleim Simulator will be available for the low cost of $15 per day for unlimited solo use.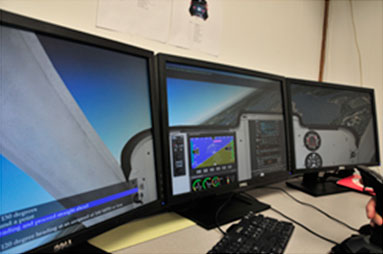 Rev. 02/27/2018